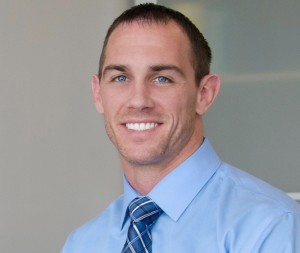 Dr. Sturm received his Bachelor of Arts from Wartburg College in Iowa in 2001.  He then attended Indiana University School of Optometry, where he received his Doctor of Optometry degree in 2010.
Dr. Sturm practices as a Therapeutic Optometrist and is a Certified Glaucoma Specialist.  He focuses on the routine diagnosis and management of acute and chronic diseases of the anterior segment and retina.
Conditions such as ocular allergies, dry eyes, infections, glaucoma, diabetes, and many others are managed regularly.  He is also experienced in lasik and cataract co-management.
He is a member of the Beta Sigma Kappa Honor Society, as well as the American Optometric Association, Texas Optometric Association, and Central Texas Optometric Society.
Dr. Sturm has volunteered his time to provide vision screenings to countless schools over the years, several AAU Junior Olympic events across the country, and helped organize and coordinate several vision screenings at the Special Olympics as part of the "Opening Eyes" program.
Dr. Sturm enjoys his free time as a volunteer wrestling coach, water sports, and being outdoors.